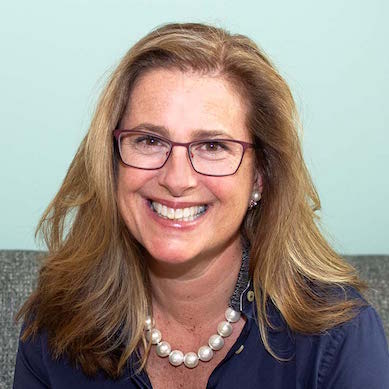 Diana Flemma
Licensed Clinical Professional Counselor, LCPC
Accepting new clients for daytime appointments

Offers remote video sessions
Clientele
Teenagers (13 - 18)
Young adults / college students (18 - 24)
Adults
Families
Parents
Hours
Mon: 8:00am-8:00pm
Tue: 8:00am-2:00pm
Wed: 8:00am-2:00pm; remote video sessions
Thu: 8:00am-2:00pm; remote video sessions
Fri: 8:00am-8:00pm
Sat: Flexible hours
Sun: Closed
Perfectionism

Anxiety

College mental health
Parenting

Self-esteem

ADHD

Mindfulness
Professional statement
Diana Flemma is a Licensed Clinical Professional Counselor in Evanston and Winnetka, IL who specializes in perfectionism, anxiety, college mental health, parenting, self-esteem, ADHD, and mindfulness. She works with teens, young adults and college students, families, parents, including stay-at-home moms, and adults across the lifespan. She particularly enjoys working with college and high school students who are navigating perfectionism and have a work hard/play hard mentality.
Diana utilizes several treatment approaches, including Acceptance and Commitment Therapy (ACT), Cognitive Behavioral Therapy (CBT), mindfulness practices, and Supportive Therapy. She helps her clients gain the skills needed to take on life's stressors. She also helps them reconnect with their values and rediscover their purpose in life.
Diana offers a safe, nonjudgmental space for clients to share their inner-most thoughts and explore what they truly want out of life. Her Evanston office is conveniently located near Northwestern University and is accessible via the Purple line at Foster Street and the Metra at Davis Street. Her Winnetka office is located feet from New Trier High School's main campus.
Specialties
Anxiety – Coping with excessive worry, nervousness, or stress; intense discomfort in social settings (social anxiety); sudden and intense feelings of panic (panic disorder)
Parenting – Helping parents develop and implement strategies to address challenges that arise throughout childrearing; managing stress and increasing support
Self-esteem – Cultivating self-compassion, assertiveness, and confidence; developing ways to reduce suffering, anxiety, social withdrawal, and self-neglect
ADHD – Skill-building and support around organizational challenges, distracted attention, procrastination; building and maintaining healthy routines and structure
Perfectionism – Striving for flawlessness setting unrealistic performance expectations
College mental health – Challenges facing college students including adjustment, academics, relationships, and stress
General expertise
Depression – Providing support and promoting healing of hopelessness, low motivation and energy, sadness, irritability, sleep disturbance, and loss of interest and pleasure in life
Life transitions – Coping with difficult or impactful life changes, such as moving to a new area, relationship transitions, child rearing, or career changes; learning self-care to better manage resulting stress
Loss and grief – Emotionally preparing for the anticipated passing of a loved one; managing feelings and reactions to a death or loss of significance; support during the process of healing and acceptance
Self harm – Building skills and supports to cope with emotional pain, suffering, and numbness; increasing positive meaningful life experiences
Stress management – Strengthening effective ways of coping with the stress of life and change; managing expectations of self and others
Substance abuse – Reducing and preventing the negative impact of drug and alcohol use and addictions on physical, emotional, and relational health
Insurances
Diana is not in-network with any insurances.
Read about the benefits of seeing an out-of-network provider here.
Therapist's note: While Diana is out-of-network for Aetna Student Health, Northwestern students who are in-network with this insurance are only charged a copay of $20 per session.
Out-of-pocket fees
Initial/ongoing sessions: $165/session (50min)
Sliding scale: A sliding scale of $140 - $165 is offered to clients who need a reduced fee to receive therapy.
Message to clients
"I am dedicated to meeting the emotional and psychological needs of my clients. My approach is to be caring and compassionate, while also trying to be direct in guiding clients through their process. I believe that counseling can help individuals and families move in new directions, fostering growth and a sense of well-being. I work with people from all walks of life. Change is possible; what we long for is not beyond reach.

My goal in working with clients is to help them gain the skills needed to cope effectively with life's stressors, engage meaningfully with others, manage distressing feelings, regulate emotions, reduce impulsivity, increase self-confidence, communicate effectively, and to learn to express their needs successfully. I am a firm believer that we all want to do well."
Education and work experience
Private Practice, 2011 - Present
The Hotchkiss School, Mental Health Counselor 2001 - 2016
Lesley University, MA Clinical Mental Health, 1997
Drew University, BA, 1989