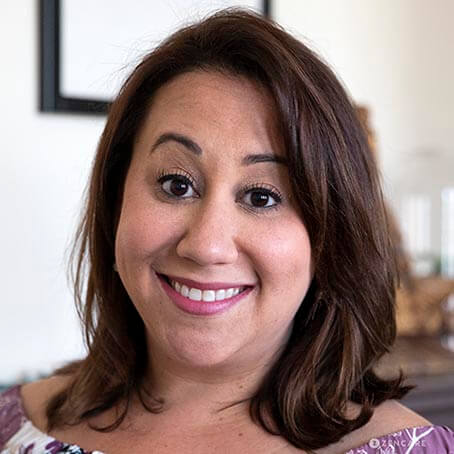 Jessica Kaplan
Licensed Independent Clinical Social Worker, LICSW
Accepting new clients in the daytime and after 5pm

Clientele
Children (6 - 12)
Teenagers (13 - 18)
Young adults / college students (18 - 24)
Parents
Families
Hours
Mon: 2:00pm-8:00pm
Tue: Closed
Wed: 2:00pm-8:00pm
Thu: 2:00pm-8:00pm
Fri: 2:00pm-8:00pm
Sat: Closed
Sun: Closed
Child and adolescent anxiety disorders
Professional statement
Jessica Kaplan is a Licensed Independent Clinical Social Worker in East Greenwich, RI who specializes in the treatment of anxiety disorders among children, adolescents, and young adults. Her areas of expertise include generalized anxiety, social anxiety, specific phobias (this includes helping children who struggle with sensory issues), and mild/moderate OCD. She also has experience working with youth who are anxious or stressed in the academic setting specifically because of a learning disorder, or social pragmatic communication disorder. The majority of her clients are between the ages of 10-18 years old. If appropriate, Jessica may also conduct family therapy, or provide specific parental support for those families with children who are either not interested in therapy or not comfortable in the office setting.
Jessica uses a strong cognitive behavioral approach in her work with clients and their families. She focuses on teaching her clients specific coping methods that they can utilize when experiencing distress. Taking a client-centered approach, Jessica may also incorporate mindfulness practices and other treatment approaches if she believes they will be effective. For instance, she often uses ERP (exposure response prevention) techniques to help clients work through their specific phobias.
Jessica is an expert in her field and takes a flexible approach to ensure goals are being met. Ultimately, she wants her clients to leave feeling more in control of their anxiety. She completed her MSW at Simmons University. After graduating, she worked at the North American Family Institute (NAFI) Alternatives Residential Treatment Program, the Bradley Hasbro Children's Research Center and the RI Family Court (within the Mental Health Clinic) completing court ordered evaluations for youth. She simultaneously provided CBT for adolescents taking part in a research study called Project ITP and co-led groups therapies on healthy dating relationships for adolescents taking part in a research study named DateSmart. Outside of private practice, Jessica enjoys working collaboratively with local school districts to educate parents, teachers, and students on the many symptoms and strategies for coping with anxiety and stress. She looks forward to meeting you and your child.
Specialties
Anxiety – Coping with excessive worry, nervousness, or stress; intense discomfort in social settings (social anxiety); sudden and intense feelings of panic (panic disorder)
General expertise
Obsessive compulsive disorder (OCD) – Reducing unwanted intrusive thoughts and rituals by gradually building comfort and confidence facing difficult fears, thoughts, and emotions
Parenting – Helping parents develop and implement strategies to address challenges that arise throughout childrearing; managing stress and increasing support
Stress management – Strengthening effective ways of coping with the stress of life and change; managing expectations of self and others
Phobias & fears – Providing techniques and support to overcome intense fear, anxiety, and panic related to specific triggers, such as heights or crowded spaces
Out-of-pocket fees
Initial session: $200

Ongoing sessions: $150/session (45min)
Therapist's note: Jessica can provide you with paperwork for your insurance company if you are seeking out-of-network reimbursement.
Message to clients
"A large portion of my work with clients and their families includes utilizing a Cognitive Behavior Therapy (CBT) approach as it is an evidenced based treatment that is shown to successfully help people cope with their worries. Teaching CBT skills to my clients helps them to walk away with specific coping methods to employ when experiencing distress. Generally, treatment involving CBT is short term (approximately 6 months) which often feels very manageable for families. However, I am always adapting therapeutic techniques to fit each individuals needs and if a client and/or family would like to pursue ongoing therapeutic support we can absolutely make that work. If you are looking for a more client-centered approach, without the structure of CBT, I feel confident that I can meet your needs with similar treatment outcomes. Please contact me to discuss your concerns and to see if I might be a good fit - as I believe that a good working client/therapist relationship is crucial to successful outcomes in therapy."
Education and work experience
Private Practice, 2011 - Present
Bradley Hasbro Children's Research Center/ RI Family Court Mental Health Clinic, 2011 - 2013
NAFI Alternatives Program, 2008 - 2011
Butler Hospital, Addictions Research Department, 2005 - 2006
Simmons University, MSW, 2008
University of Massachusetts at Amherst, BA in Psychology, 2005