Child Therapists in Rhode Island
The following therapists are some of the best child therapists in Rhode Island. They have expertise in working with children experiencing behavioral, emotional, academic, and interpersonal challenges, and have practices in Providence, Cranston, Warwick, and North Kingstown. They use age-appropriate strategies, such as play therapy and sand tray therapy. In Rhode Island, it is possible to find therapists with extensive training in working with children who are also in-network with health insurances such as Blue Cross Blue Shield, Tufts, United Health, Neighborhood Health, Harvard Pilgrim, Medicaid, and some college insurance plans. Most psychiatrists do not accept insurance and typically charge fees over $300 per session. Psychiatric nurse practitioners may be able to provide medication management as an adjunct to therapy, and they tend to accept health insurances and offer lower fees than psychiatrists. Child therapy sessions are usually 45 minutes - 1 hour long. Most therapists with deep expertise in child therapy have offices in Providence. Find child therapists below, as well as local resources for child therapy in Rhode Island.
Child Therapists in Providence, RI
Katie Grifka, LICSW
Katie is a therapist in private practice in Providence with a specialty in children, adolescents, family conflicts, ADHD, and parenting. As a public school social worker, Katie has worked with elementary and middle school children on issues such as school and separation anxiety, impulse control issues, ADHD, and discord within families. She also has extensive experience supporting adolescents and teenagers overcome social anxiety.
Cathy Lewis, LICSW
Cathy specializes the treatment of children, adolescents, adults, parents, and families. Her expertise areas include adoption and foster care, LGBTQQ topics, trauma, ADD/ADHD, anxiety, and depression. She has extensive experience working with LGBTQQ clients exploring sexuality and gender identity, and has advanced training in treating psychological trauma. She also works closely with parents and children who have gone through or are currently going through the adoption process.
Greta Mittner, LICSW
Greta is a therapist in Providence, RI with expertise in mood disorders, anxiety disorders, trauma, and behavioral disorders. She has particular expertise working with clients with Obsessive Compulsive Disorder, and enjoys helping people navigate major life changes, both expected and unexpected. She treats children, adolescents, and adults.
Marnee Colburn, PhD
Dr. Colburn is a clinical psychologist specializing in the treatment of young adults, college students, adolescents, children, and families. Her focus areas include anxiety, mood disorders, adjustment and life stage transitions, relationship difficulties, family issues, parenting, and stress management. In her work with children, Dr. Colburn includes families in the therapy process as a team. She also sees many clients in the LGBTQ community.
Susanna Angelillo, LMHC
Susanna received her MA in Clinical Psychology from Lo Spazio Psicoanalitico in Rome, Italy. She has been in practice for over 25 years as a private practitioner and clinician at various mental health clinics including Riverwood Mental Health Services, Family Service of Rhode Island, and St. Mary's Home for Children. She has particular expertise in anxiety, depression, trauma, life transitions, loss and grief, parenting and relationship problems, as well as helping international students navigate the challenges of adjusting to a new country.
Child Therapists in Cranston, RI
Kimberly Benchsky, LMHC
Kimberly is a Licensed Mental Health Counselor in Cranston, Rhode Island, specializing in Autism Spectrum Disorder, ADHD, anxiety, depression, and low self-esteem. She also sees individuals for grief, family conflicts, and life changes, such as becoming a new mother, empty nest syndrome, and transitions from adolescent to adulthood. She supports children on the spectrum through social skills, family interactions, and sensory difficulties.
Child Therapists in Warwick, RI
Chantal Bolger
Chantal is a licensed mental health counselor in Warwick, RI. Chantal has deep expertise in providing trauma-informed care to survivors of violence and abuse, including working through childhood violence and processing a recent traumatic event. In addition, Chantal sees children and adults struggling with anxiety, depression, adjustment disorders, family issues, academic issues, anger management, and self-harm.
Kimberly Endres, LMHC
Kimberly Endres is a Licensed Mental Health Counselor and the owner of Endres & Associates, LLC. She works with a broad spectrum of clients in private practice. Kimberly particularly enjoys seeing children and adults with anxiety, depression, self esteem issues, behavior difficulties, work or school difficulties, relationship issues and beyond. She is a graduate of Salve Regina University with over 10 years of experience in the mental health field.
Child Therapists in East Greenwich, RI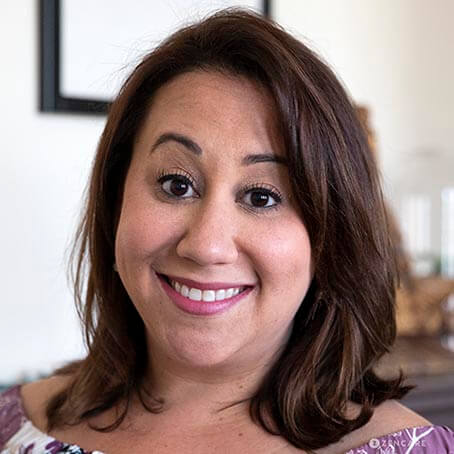 Jessica Kaplan, LICSW
Jessica Kaplan is a Licensed Independent Clinical Social Worker in East Greenwich, RI who specializes in the treatment of anxiety disorders among children, adolescents, and young adults. Her areas of expertise include generalized anxiety, social anxiety, specific phobias (this includes helping children who struggle with sensory issues), and mild/moderate OCD. She also has experience working with youth who are anxious or stressed in the academic setting specifically because of a learning disorder, or social pragmatic communication disorder. The majority of her clients are between the ages of 10-18 years old. If appropriate, Jessica may also conduct family therapy, or provide specific parental support for those families with children who are either not interested in therapy or not comfortable in the office setting.
Child Therapists in North Kingstown, RI
Deirdre Murphy, LICSW
Deirdre is a Licensed Clinical Social Worker at the North Kingstown location of the group practice RICBT. Deirdre has expertise in ADHD, anger management, parenting, and self-harm. She offers individual and family sessions for children through seniors. Deirdre combines Cognitive Behavioral Therapy (CBT), Acceptance and Commitment Therapy (ACT), and Dialectical Behavioral Therapy (DBT) with mindfulness based approaches to help her clients heal holistically.
Child therapy treatment
How much does child therapy in Rhode Island cost?
Child therapy sessions in Rhode Island can cost between $80 - $150 per session. If you find an in-network therapist, you may only need to pay a copay, which is typically between $20-$40 per session; however, it is also important to check whether you have a deductible that needs to be met first.
What insurances are covered for child therapy sessions in Rhode Island?
In Rhode Island, it is possible to find child therapists who accept insurances in-network. These include Blue Cross Blue Shield, Harvard Pilgrim, United Healthcare, Tufts, Neighborhood Health, and some student insurances; however, many highly trained child therapists often have long waitlists, so it is important to check their availability before reaching out. If a therapist seems like a particularly good fit, you may also consider asking to be placed on a waitlist.
Child therapy resources and support groups in Rhode Island
What hospitals exist for children's mental health in Rhode Island?
Bradley Hospital
Location: 167 Point St, Providence, RI 02903
Contact: 401-444-3500
Bradley Hospital offers an inpatient program for children ages 3 to 12 years old who have serious emotional and / or behavioral challenges that affect their day-to-day lives. They first offer a complete and comprehensive psychiatric and psychological assessment and develop a treatment plan tailored to each child. Possible treatment options include intensive inpatient treatment, family therapy, cognitive-behavioral therapy (CBT), social skills therapy, and possible medication management, used conservatively with parental consent. The team who works with the child is multidisciplinary and includes an attending psychiatrist, family therapists, psychologists, nurses, pediatricians, and social workers.
What child therapy treatment centers exist in Rhode Island?
The Providence Center
Location: 528 North Main St, Providence, RI 02904
Contact: 401-276-4020
The Providence Center offers services to help support children, along with their family members, who are experience emotional and behavioral challenges. They accept various insurance plans, including Medicare, Medicaid, BCBS of RI, United Healthcare, Neighborhood Health Plan of RI, Tufts, Cigna, Aetna, MNH/TriCare, Magellan, and Value Options. They provide a range of services including, individual, group, and family therapy, home- and community-based services, family support and care coordination, medication evaluation and monitoring, transition support, parenting support. They also have a 24/7 crisis and emergency service. Bilingual services are also available at the Providence Center. The Providence Center partners with Providence Public Schools in their School Counseling and Support Program to help provide behavioral health services and students and families at no added cost to the district. The School Counseling and Support Program offers individual counseling, family counseling, parent training, and support group assessments.
What support groups exist for children and their families?
Bradley Hospital
Location: Bradley Hospital Pine Room
Contact: Chris Brown, 401-432-1205; cbrown@lifespan.org
Group therapy sessions and support groups can be another great resource for children and their family members. Bradley Hospital offers CHADD of RI (Child and Adults with Attention Deficit Hyperactivity Disorder) that meets the first Wednesday of every month from 7pm - 9pm. They also provide a support group for parents and families of children with emotional, behavioral, psychiatric, or developmental disorders. These support groups are free and open to the public. Complimentary babysitting is also available. Parent support groups meet the second Thursday of each month from 6:30pm - 8:30pm.
NAMI Family Support Group
Locations:
Providence: 154 Waterman St, Suite 5B (basement) ⇒ Third Tuesday (6:00pm-7:30pm)
Barrington: Barrington Congregational Church UCC, 461 County Rd ⇒ First Thursday (6:00pm-7:30pm)
Warwick: Kent Center, 2756 Post Rd ⇒ Second Tuesday (6:30-8:00pm)
Contact: 401-331-3060; info@namirhodeisland.org
The National Alliance of Mental Illness provides support groups for family at various locations in Rhode Island. These support groups are free and peer-led. Most groups typically meet for 90 minutes on a once-a-month basis.