Find therapists in Hartford, Old Greenwich, Manchester, Mystic, Stamford, and Westport Connecticut
Connecticut therapists and psychologists for depression, anxiety, life changes, and relationships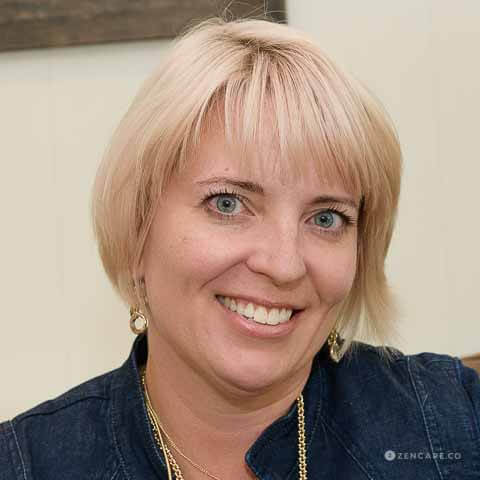 Aimee Muth, LCSW
Old Greenwich, CT
Anxiety
Addiction
Chronic illness
Loss and grief
Trauma
Life transitions
Aimee Muth is a Licensed Clinical Social Worker in Old Greenwich, CT who specializes in chronic illness and medical conditions, addiction, including alcohol, opioid use, and tobacco and nicotine (vaping) cessation, life transitions, anxiety, caregiver support, trauma, and loss and grief. She works with teens, couples, and adults across the lifespan. She also has extensive experience working with young women who are feeling isolated.
Fees & Insurance: Blue Cross Blue Shield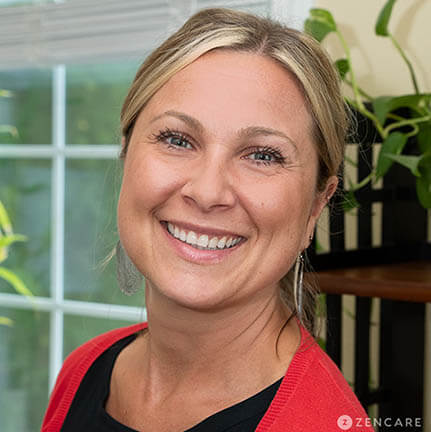 Yelena Senia, LPC
Manchester, CT
Trauma
PTSD
Depression
Anxiety
Mindfulness
Suicidal ideation
Self-harm
Yelena Senia is a Licensed Professional Counselor in Manchester, CT who specializes in trauma, including sexual assault, childhood trauma, single-incident trauma, and PTSD. She also specializes in depression, anxiety, suicidal ideation and self-harm. She particularly enjoys working with college-age kids and females of all ages.
Fees & Insurance: Blue Cross Blue Shield, Medicare
Deborah Deliyannides, MD
Darien, CT and Midtown, NY
Depression
Anxiety
Couples counseling
Trauma
Relationships
Bipolar disorder
Dr. Deborah Deliyannides is an Assistant Clinical Professor of Psychiatry at Columbia University College of Physicians and Surgeons and a board-certified Psychiatrist with practices in Connecticut and Manhattan. She sees teenagers and adults across the life span with anxiety, depression, and ADHD in addition to specializing in trauma and relationship difficulties. She provides medication management and psychodynamic psychotherapy to individuals and couples.
Fees & Insurance: Dr. Deliyannides is not in-network with insurances but can can provide paperwork for insurance reimbursement.
Sandip Buch, MD
Remote video
Depression
Anxiety
Bipolar disorder
Telemedicine
Schizophrenia
PTSD
OCD
Dr. Sandip Buch is a Board-Certified Adult Psychiatrist and founder of Skypiatrist.com who offers remote sessions to individuals living in California, Connecticut, Illinois, New Jersey, and New York. Dr. Buch specializes in psychiatric evaluations and psychiatric medication management and a majority of his patients are in their 20s and 30s. Dr. Buch believes everyone should have access to convenient, high-quality psychiatric care, which is why he started Skypiatrist.com- where he sees patients through videochat, does medication management and treats most conditions except ADHD. All his appointments start ontime, and he sees you where you are—at home, at work, even if you are traveling.
Fees & Insurance: Aetna, Beacon Health, Blue Cross Blue Shield, Cigna, Medicare, United Healthcare
Renée Kohanski, MD
Mystic, CT
Anxiety
Depression
OCD
ADD / ADHD
Insomnia
Personality disorders
Medication management
Complicated psychopharmacology
Dr. Renée Kohanski is a board-certified psychiatrist with added training in forensic psychiatry. Her new office is conveniently located in Mystic, Connecticut. She is a highly seasoned clinician, drawing from multiple years of clinical experience across many institutions. She received her MD (Medical Doctorate) from New York Medical College followed by an internship and residency with Georgetown University Hospital Center, serving as Chief Resident in her senior year. She subsequently completed a forensic psychiatry fellowship training at the University of South Carolina.
Fees & Insurance: Dr. Kohanski is not in-network with insurances but can can provide paperwork for insurance reimbursement.
Sofia DiSanti, LCSW
Westport, CT & Midtown East, NY
Career-related anxiety
Relationship challenges
Eating disorders
Trauma
Depression
Remote sessions
Sessions in Spanish
Sofia DiSanti is a Licensed Clinical Social Worker in Midtown East, New York, next to Grand Central station. She specializes in career-related anxiety, women's relationship challenges, anxiety, depression, eating disorders, and trauma. Sofia particularly enjoys working with young professionals and women exploring their career paths, assessing or trying to enter into romantic relationships, and trying to discover what makes them happy overall.
Fees & Insurance: Blue Cross Blue Shield
Kevin Chiang, LICSW
Hartford, CT & Remote video
Addictions
Adjustment issues
Depression
Emotional blocks
Anger issues
Motivational Interviewing
Kevin Chiang is a Licensed Independent Clinical Social Worker specializing in Motivational Interviewing, depression, adjustment issues, addiction, and compulsive behavior. He also has expertise in cultural diversity, both from personal experience and from working with participants in asylum programs. In his private practice, Kevin sees children, teenagers, young adults, college students, adults, and family therapy. He particularly enjoys working with men looking to overcome emotional blocks and work on anger issues.
Fees & Insurance: Kevin is not in-network with insurances but can can provide paperwork for insurance reimbursement.