Find therapists in Seattle, Washington
Seattle therapists and psychologists for depression, anxiety, life changes, and relationships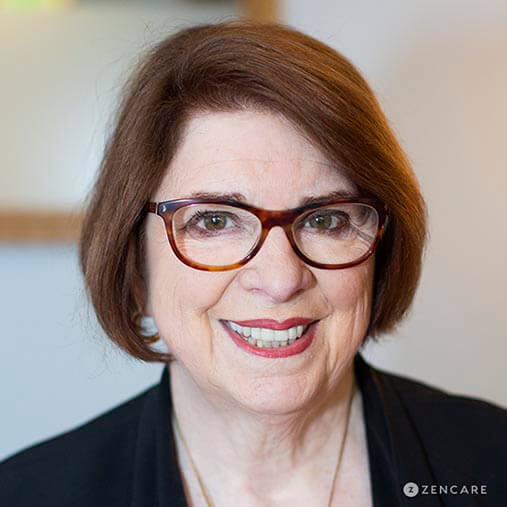 Maryetta Healy, PsyD
Queen Anne
ADHD
Anxiety
Depression
Trauma
Dr. Maryetta Healy is a Clinical Psychologist in Seattle, WA who works with students and adults across the lifespan. She also works with couples. She specializes in adult ADHD, anxiety, depression, and trauma, including sexual assault, dissociation, childhood abuse, and/or experiences of a traumatic loss. In addition, she conducts short-term disability evaluations, especially for individuals within the tech industry.

Dr. Healy spends a lot of time on helping her clients gain a better understanding of how and why their brain processes information and responds in certain ways, how it has helped them reach adulthood and cope with challenges. This allows her clients to gain the tools needed to combat negative thoughts or overcome situations that trigger their symptoms. She also frequently incorporates mindfulness practices to assist clients in becoming more aware of their physiological response and gain a better understanding of the mind-body connection.
Fees & Insurance: Dr. Healy is not in-network with insurances but can provide paperwork for insurance reimbursement.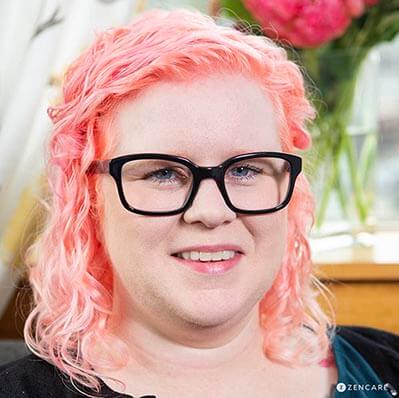 Seattle EMDR Associates
Fremont
Trauma
Anxiety
Depression
Self-esteem
Perinatal and postpartum mental health
Relationship issues
Seattle EMDR Associates is a therapy practice in the heart of the Fremont neighborhood in Seattle, WA. They work with individuals, couples, and families. They welcome people from diverse ethnic and cultural backgrounds, as well as people who identify as LGBTQIA or have varied gender expressions. They have extensive experience with and a passion for working with people from marginalized groups and are welcoming to those in the kink, poly, and/or sex worker community.

All of the clinicians at Seattle EMDR Associates have been brought together by their passion for EMDR as well as their drive for continued learning and growth. They're all constantly learning and growing together, which helps them provide excellent and effective therapy.
Fees & Insurance: Premera Blue Cross, First Choice Health Network
Carolyn Peterson, LMHC
Woodinville
Eating disorders
Trauma
Depression
Anxiety
Relationship concerns
Individual counseling
Carolyn Peterson is a Licensed Mental Health Counselor in Woodinville, WA who sees adolescents ages 13 and up as well as adults across the lifespan. She specializes in eating disorders, including anorexia, bulimia, binge eating, body dysmorphia, body image issues, and yo-yo dieting. She also has extensive experience in depression, anxiety, relationships, and trauma, including childhood trauma, an emotional family of origin, attachment-based traumas, and/or sexual abuse.

When working with clients with an eating disorder, Carolyn takes a collaborative and team-oriented approach. She frequently works with dietitians and physicians to ensure her clients' needs are being met on all fronts. After a client is stabilized and has a team in place, she moves into more depth-oriented work to gain a better understanding of the client's eating disorder and how past experiences may have been triggered and/or worsened symptoms, including past trauma(s).
Fees & Insurance: First Health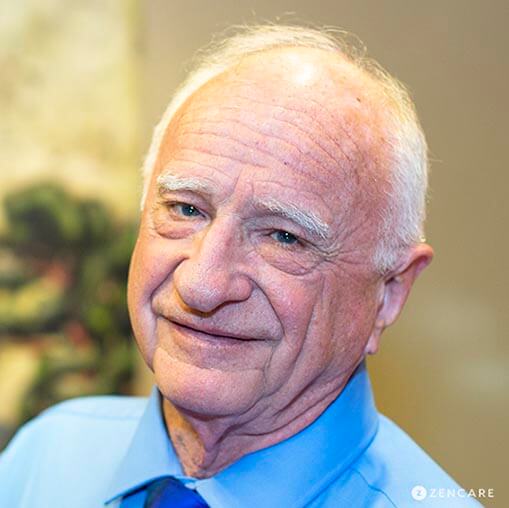 Roger Libby, PhD
Central District & Paulsbo
Sex therapy
Couples counseling
LGBTQIA topics
Polyamory and other non-monogamous options
Relationships
Dr. Roger Libby is a couples counselor and AASECT-Certified Sex Therapist with two offices in the Seattle area. He sees both couples and individuals and specializes in a number of different areas related to sex therapy, including delayed or premature ejaculation, lack of orgasms, out-of-control sexual behaviors, desire discrepancies, and/or general relationship challenges. He has extensive experience working with LGBTQIA couples and those in nontraditional relationships, like swinging, polyamory, and couples in an open marriage.

As a Cognitive Behavioral Therapist (CBT), Dr. Libby utilizes a solution-oriented approach and helps his clients develop a clear treatment plan that includes their goals. He is active in sessions and helps his clients solve the problems they are facing. When working with couples, he utilizes elements of the Gottman Method. He also takes a team-oriented approach and frequently works with specialists in sexual health, psychiatrists, physical therapists, gynecologists, and urologists.
Fees & Insurance: Dr. Libby is not in-network with insurances but can provide paperwork for insurance reimbursement.
Jason Peruchini, LMFT
Bellevue
Couples counseling
Relationships
Anxiety
Depression
Existential crises
Identity development
Jason Peruchini is a Licensed Marriage and Family Therapist in Bellevue, WA who works with adult individuals and couples. He specializes in relationships, anxiety, depression, existential crises, and identity development. He particularly enjoys helping individuals find meaningful ways of working through problems with mood and working with couples struggling to maintain closeness in the midst of conflict.

When working with individuals, Jason utilizes cost-effective and time-efficient interventions to help manage symptoms and get people more engaged in their lives. He holds special interest in helping people develop greater awareness of what is important to them through self-examination of their beliefs and values and become better prepared to make decisions that support greater wellness. He frequently utilizes Acceptance and Commitment Therapy (ACT), Cognitive Behavioral Therapy (CBT), and Existential Therapy.
Fees & Insurance: Blue Cross Blue Shield, First Choice Health
Jim Dunn, LMHC
Capitol Hill
Anxiety
Depression
Mindfulness
Trauma
Parenting
Existential crisis
Jim Dunn is a Licensed Mental Health Counselor in Seattle, WA who enjoys working with a wide range of clients, including children, teens, college students, adults, families, and parents. He helps children and their families learn how to overcome challenges and better manage their symptoms. He also works with teens as they prepare for adulthood and deal with the challenges that come with getting older. He has experience in a number of different areas, including anxiety, depression, existential crisis, parenting, and trauma.

Jim takes a trauma-informed approach and is also trained in Cognitive Behavioral Therapy (CBT), Dialectical Behavior Therapy (DBT), and Parent-Child Interaction Therapy (PCIT). His sessions are client-led, and he does not push his clients to discuss something before they are ready. Jim also incorporates mindfulness practices when appropriate. When working with children, Jim focuses on attachment and teaches both his client and their parents how to develop healthier coping strategies. He takes an individualized approach that takes into account a child's support system and home life. Many of his young clients are having trouble either at home or at school (or both).
Fees & Insurance: Jim is not in-network with insurances but can provide paperwork for insurance reimbursement.
Matthew Wolfe, LMHC
Fremont
Trauma
Psychotic disorders
LGBTQIA topics
Existential crises
Work stress
Self-esteem
Matthew Wolfe is a Licensed Mental Health Counselor in the Fremont neighborhood in Seattle, WA who specializes in complex and developmental trauma, psychotic disorders, sexuality and gender, work stress, finding meaning in one's life, and building self-esteem.

While he sees a wide variety of individuals, he particularly enjoys working with caregivers and members of the LGBTQIA community. He has extensive experience seeing caregivers who tend to prioritize other individuals' needs before their own, in both a personal and professional setting, and forget about their own passions and values. He helps them set boundaries and rediscover who they are. In addition, he has training in how queer clients can find spiritual meaning, navigating adoptions, legal issues surrounding name changes, and writing letters for gender-affirming surgery. He has worked with many nonbinary, nonconforming, and gender fluid folks over the years.
Fees & Insurance: Matthew is not in-network with insurances but can provide paperwork for insurance reimbursement.
Laura Merritt, LICSW
Pioneer Square
Anxiety
Stress management
Mindfulness
Sleep disorders
Trauma
Perfectionism
Laura Merritt is a Licensed Independent Clinical Social Worker in the Pioneer Square area of downtown Seattle who specializes in anxiety and panic disorders, stress management, sleep disorders, trauma, and perfectionism. She sees adults across the lifespan, including individuals in the tech world who are navigating work stress and the pressure to succeed.

With nearly 20 years of experience in mental health and wellness, Laura offers a holistic approach that draws from evidence-based strategies such as Cognitive Behavioral Therapy as well as time tested techniques from the yogic traditions such as meditation and mindfulness. These practices can help clients become more aware of signs of stress and learn how to challenge negative thoughts. As a certified Kundalini Yoga teacher, she helps clients connect their mind, body, and spirit for a holistic healing experience with the focus on connecting with their true selves.
Fees & Insurance: First Health